Optical Shop & Aids
Optical Shop
A wide array of frames and lenses from both Indian and foreign brands is available at the Optical Shop on the ground floor. In keeping with the Aravind and PBA Eye philosophy, costs are kept affordable. Advanced equipment like computerized lensometer ensures precise power in the glasses.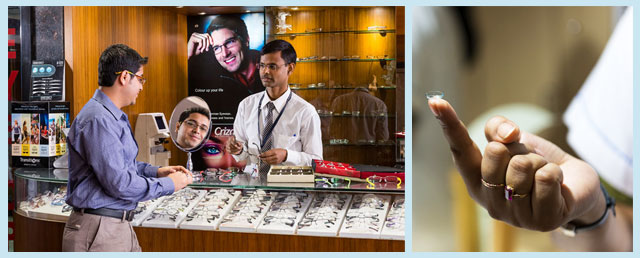 Contact Lens
PBA Eye also provides the option of making and fitting contact lenses as per the prescriptions issued by ophthalmologists.
Low Vision Aids
PBA Eye is one of the few eye care centers to serve patients who have extreme eye power with special magnifying glasses and electronic instruments to improve reading ability and reduce low vision problems.