Aravind Eye Hospital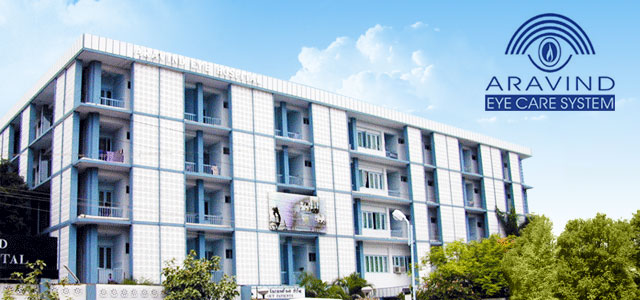 Aravind Eye Hospitals is a collaboration centre of World Health Organisation for prevention and control of blindness. The Aravind Eye Care System is an eminently replicable model as proven by the 160 such projects run by Aravind. 120 of them are in India and 40 abroad.
Aravind is a centre of excellence which provides all the services under single roof with about 800 dedicated clinical staff and over604 non-clinical personnel. An Aravind surgeon performs more than 2, 00,000 cataract surgeries yearly, five times the average Indian norm. Standard clinical protocols at Aravind ensure high quality and very low rates of infection. Two-thirds of its patients receive free eye care.
The eye care facilities available at all centres: Cataract & General Ophthalmology, Retina Vitreous, Cornea, Paediatric Ophthalmology, Strabismus & Contact Lens, Glaucoma, Uvea, Orbit & Oculoplasty, Neuro-Ophthalmology and Vision Rehabilitation Services. Collaborations with global leaders in eye care like Wilmer Eye Institute of John's Hopkins University, Cornell University, Columbia University and others for education, training and research.
For more info log on to : www.aravind.org